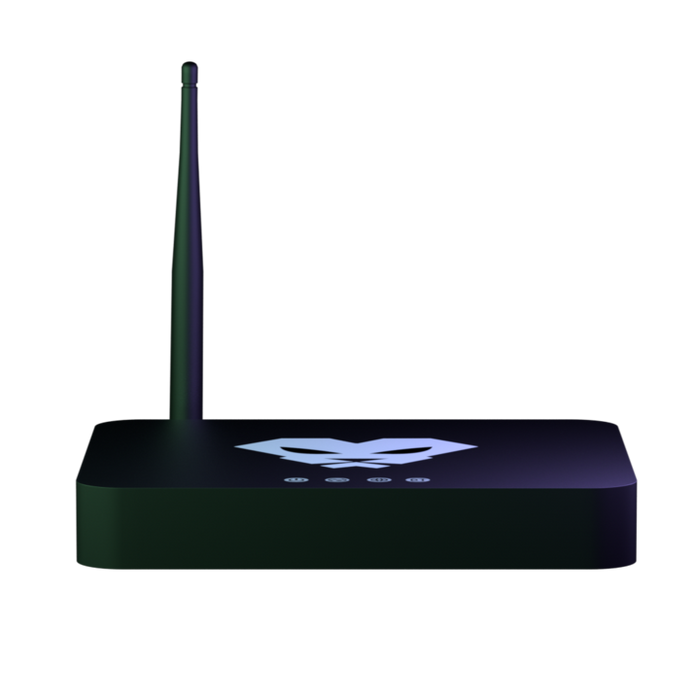 Panther X2 HNT Helium Miner indoor gateway European frequency
by Asic Miners Hub
Panther X2 Hotspot (EU868) is a high-efficiency hotspot for receiving HNT rewards. It is compatible with Helium LongFi, an architecture that combines the leading wireless LoRaWAN protocol, and Helium Blockchain technology.
Panther X Dashboard – Users can set it up within a minute at ease by using Helium's official application. At the same time, they can change advanced configurations on Panther X Dashboard to make the device more efficient.
HARDWARE SECURITY Three levels of measures. The higher the level, the safer. Protect swarm_key with ATECC608A compatible ECC chips. Base on Level 1, the SSH access of the hotspot adopts a password-free scheme, which is carried out entirely through the private key, but the private key is not stored on the hotspot. Base on Level 2, add firmware signature support, do not support third-party firmware upgrade. 
FULL-DUPLEX INDEPENDENT CHANNEL – Both half-duplex and full-duplex modes are supported
SECURE AND RELIABLE – With a built-in ECC encryption chip, Panther X1 promises highly secure authentication and reliable connection;
EASY SET-UP:- Easy steps to set up Panther X1;
CUSTOMISATION – Background configuration of data to enhance device efficiency.
LARGE STORAGE

 

– With a faster running speed and quicker response offered by 4GB DDR4 RAM, Panther X2 is more efficient in acquiring HNT; its built-in 64GB microSD card allows it to meet the need for the memory of the fast-growing Helium network
ULTRA-LOW POWER

 

– Panther X2 is equivalent to a 5W light bulb in power consumption, with daily consumption of 0.12kWh
WIDE COVERAGE – Featuring enhanced dual-3dBi antennas, Panther X1 offers broader and more stable network coverage, which grants higher efficiency for hotspots to obtain HNT
POWERED BY MATURE HARDWARE SOLUTIONS – Broadcom BCM2711 quad-core 64-bit 1.5GHz processor, Semtech LoRa chip; 4G memory; 64GB TF card