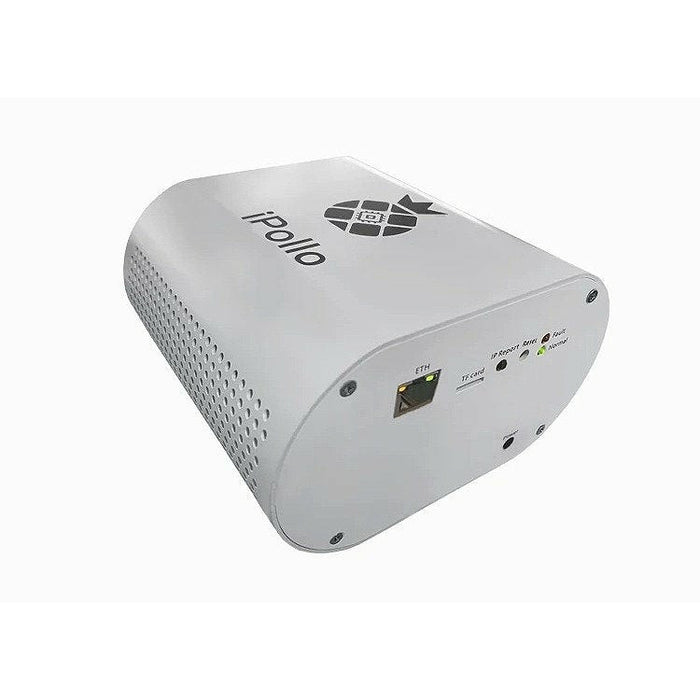 iPollo G1 Mini Grin and MWC Crypto Miner
by iPollo
Ipollo G1 mini GRIN and MWC coin crypto miner

 Among the other crypto miners of 2022, this ASIC crypto miner is unique in the sense that it produces less noise. In fact, that is one of its defining qualities. Its noise level is 40 DB which is one of the lowest noise levels. The impressive part is that iPollo G1's overall performance remains unaffected despite its low power and noise value.
It has a unique aesthetic design with a small outlook. Built with an Ethernet interface, the device is very handy, especially because of its versatile placement. You can use it in your office or in your home. The device mines two algorithms: Cuckatoo32+ and Cuckatoo31+. Its structure is well-designed and optimized for amazing heat flow and performance, especially due to the presence of several fans in it.
iPollo G1's efficiency level is quite optimal.
It can be used to mine two coins: GRIN and MWC. The hash rates for them are 1.2Gps and 4.2 Gps with 10% tolerance.
PSU included
GRIN and MWC coins can be mined
Manufacturer

Ipollo

Model

G1 mini

Also known as

Ipollo G1 mini GRIN miner

Size

148 x 158 x 78mm

Weight

2000g

Noise level

40db

Fan(s)

2500g

Hashrate

GRIN coin - 1.2Gps (-10%~+10%)

MWC coin - 4.2Gps (-10%~+10%)

Power

120W

Algorithm

Cuckatoo31 

Cuckatoo32

Interface

Ethernet

Temperature

5 - 45 °C

Humidity

5 - 95 %
Taxes and Customs Duties:
Our products are Excluded from all value-added taxes and customs duties. You will be solely responsible for paying any outstanding taxes and duties as per your country's law and customs. If these taxes are ignored and the product is shipped back it will be additional charges. However, we tend to declare a low value on the package to avoid high custom taxes.
Delivery
It is very important to leave your contact number in order for the courier to contact you.
After Dispatching delivery is taking 5 - 15 working days.