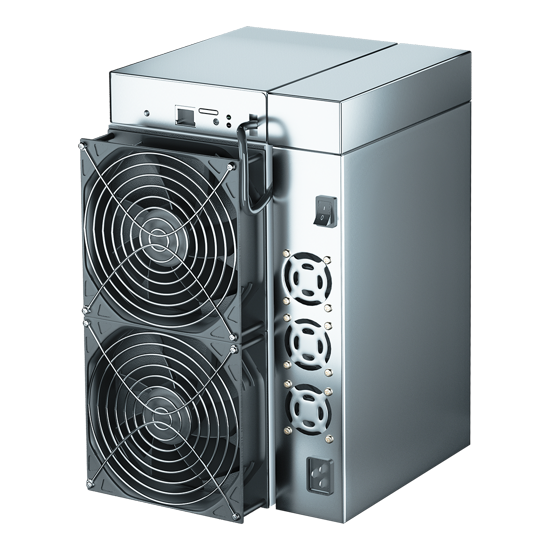 Goldshell LT6 Litecoin and Dogecoin Miner
by Goldshell
Goldshell LT6 Doge and Litecoin Asic crypto Miner

Goldshell LT6 is another brilliant ASIC crypto miner machine that ensures brilliant performance. It has an easy set-up, and its shape allows it to be placed nearly anywhere, whether it is your office or your home. However, you will want to be considerate of the fact that this machine produces a lot of noise, up to 80 DB.
The hash rate that this crypto miner is able to produce is nearly 3.35 GH/s. Its power consumption is 3200W, which can require some consideration if you want to opt for lower-power crypto miners. However, it is overall an amazing edition, especially if you are after functionality and multiple coins mining.
It can be used to mine Litecoin and Dogecoin. However, that doesn't mean those two coins are all that it mines. It can be used to mine over 14 different coins, some of which include Auroracoin and Digibyte. Goldshell LT6 uses an advanced algorithm known as Scrypt, which introduces a powerful functionality.
Manufacturer

Goldshell

Model

LT6


Also known as

LT6 Doge and litecoin miner


Size

200 x 264 x 290mm

Weight

12000g

Noise level

80db

Fan(s)

2

Hashrate

3.35 GH/s ±5%

Power

3200W

Voltage

176~264V

Scrypt

Interface

Ethernet

Temperature

5 - 35 °C

Humidity

5 - 95 %