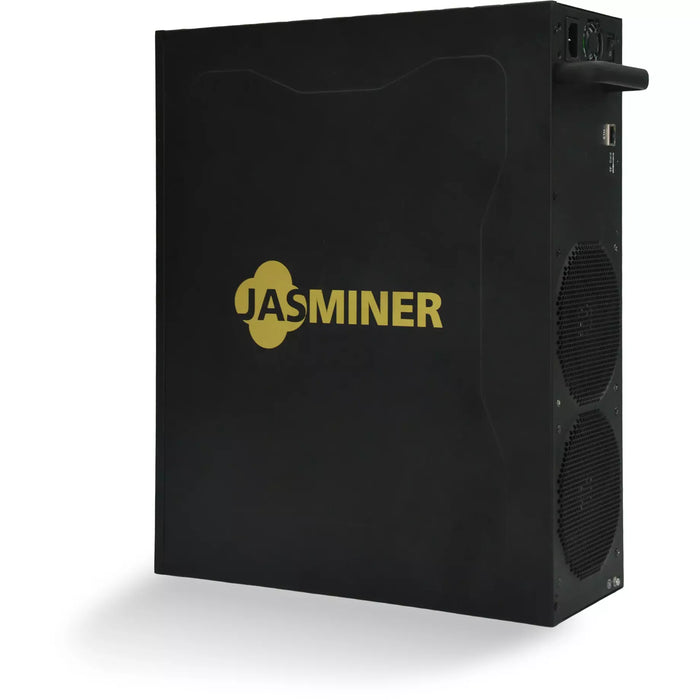 Jasminer X4 - Q ETC crypto Miner (1040MH)
by Jasminer
Jasminer X4-Q ETC Crypto Miner (1040MH)
If you are looking for a powerful model to mine crypto to make huge profits, Jasmimer X4-Q might just be what you are looking for. It is, without a doubt, one of the best options available in the list of ASIC crypto mining machines of the year 2022. The beauty of this model is that there aren't one or two but rather multiple perks of Jasminer X4-Q. If you compare its pricing and features, you will find that it isn't even that expensive.
Built with a sleek and nifty shape, the Jasminer X4-Q is a true sight to behold. It has got quite a compact design which makes it a perfect thing to be placed anywhere, whether it is your home or your office. The current model offers an impressive speed of 1040 MH/s at just the power of 480W. Couple this feat with the ability to mine all different useful coins and you will see that its pricing is very reasonable. Jasminer X4-Q uses a powerful algorithm known as EtcHash.
Mining ETC、ETP、EXP、PIRL、DBIX、RESOC、EGEM、ELLA、ATH、MIX、CLO、MOAC、ETHO、ETX.
| | |
| --- | --- |
| Manufacturer | Sunlune |
| Model | Jasminer X4-Q |
| Also known as | Jasminer X4 - Q ETCHASH Server (1040MH) |
| Size | 134 x 360 x 482mm |
| Memory | 5gb |
| Noise level | 45db |
| Fan(s) | 2 |
| Hashrate | 1040Mh/s |
| Power | 480W |
| Algorithm | EtcHash |
| Interface | Ethernet |
| Temperature | 5 - 45 °C |
| Humidity | 5 - 95 % |